Presidio de San Sabá
Historic Presidio in Menard, Texas
Welcome to Presidio de San Sabá
Founded in 1757, the Presidio de San Sabá was operated by the Colonial Spanish Army until abandoned in 1772 by order of the Viceroy of New Spain.
There is no admission charge and visitors are welcome to a self guided tour year-round! Group tours are available with advance notice.
The Presidio is used by Living Historians and Reenactors. Upcoming events will be posted on this site and Facebook.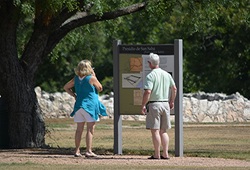 Visitors to the site can have a self guided tour of the Presidio with several explanatory signs.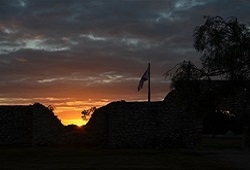 Photography is encouraged, day or night. Personal self-contained lighting is required for night photography.
Take a Virtual Tour
Visit the Presidio de San Sabá virtually - by exploring an interactive 3D rendering of the site.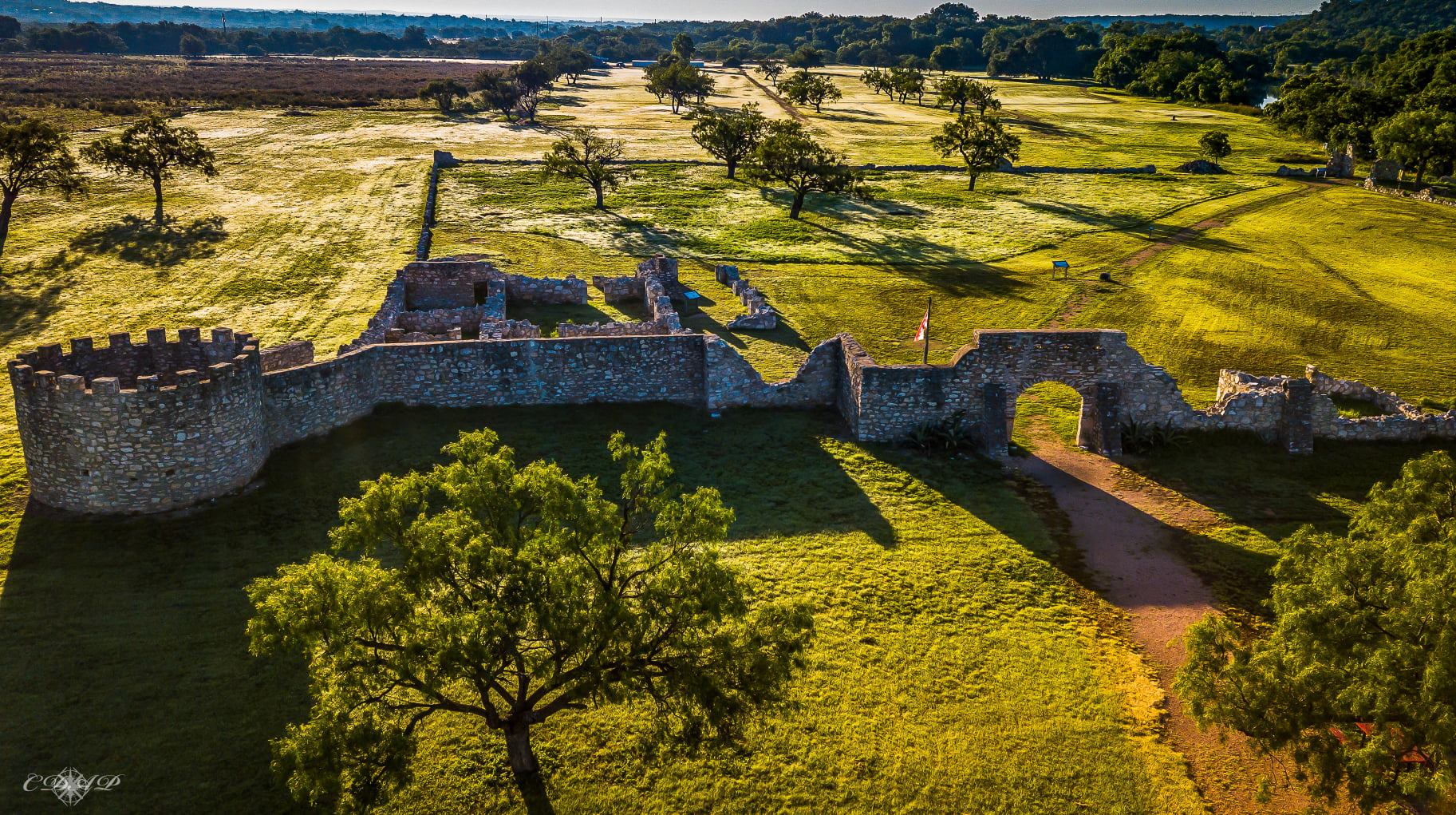 The Presidio de San Sabá Restoration Corporation (PRC) is a non-profit volunteer organization 501(c)(3) that assists with funding for special projects and upkeep of the Presidio.
Phase one of the current restoration was started in 2011 with a grant from the Texas Historical Commission. There are more phases to come as soon as there are funds available.
Photos and Facts
Photography by John Cobb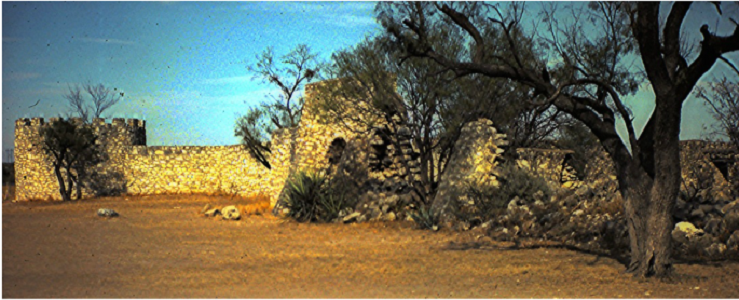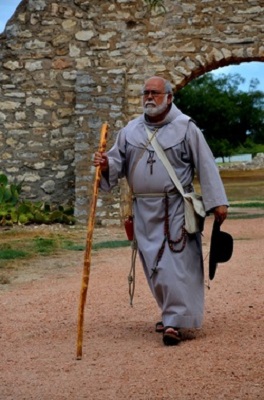 Driving Directions
Leaving Menard, one mile west of the intersection of US Hwy 190 and US Hwy 83, the entrance to the Presidio de San Sabá is well lit and marked by signs.
191 Presidio Rd, Menard, TX 76859
Presidio de San Sabá
191 Presidio Rd, Menard, TX 76859